Welcome to RustPrefabs – FREE custom Rust prefabs and Rust maps designed by  Admiral General Aladeen.
The Rust prefabs are made for fun.
When you download from this site, you agree upon these terms:
Attribution required and link to this site.
You may NOT redistribute or sell on other websites other than from this page as your own work.
You may use the prefabs and/or maps in your YouTube video as long as credit is given in description.
Be sure to also visit our awesome tools like Rust Aim Trainer and Rust Raid Calculator.
Fully custom PUBG map for Rust *UPDATED APRIL 2022*
Started as a small project, but ended up as a 1:1 PUBG map — inspired by Erangel. The whole map is 6000m × 6000m with lots of custom monuments and other fun stuff.
UPDATE 2022: Fixed errors, floating stuff and stupid misplaced rocks.
NOTE!: This map will no longer be maintained. If you are interested in further development, please contact me on Discord (link in menu).
CG:GO DE_NUKE inspired arena *UPDATED 2021*
Haven't played CG:GO, but tried to make sort of a inspired/replica of the famous de_nuke map for arenas.
UPDATE 2021: Fixed walls not showing on live servers and updated for the HDRP type servers.
Aladeen's Shack
I wanted my own little cozy place to sit in and play some poker. And then this was made.
Aladeen's Loot Paradise
Custom house riddled with different loot rooms and a puzzle room.
Aladeen's Storage
Another "loot paradise" riddled with loot and puzzle room. Plain and simple.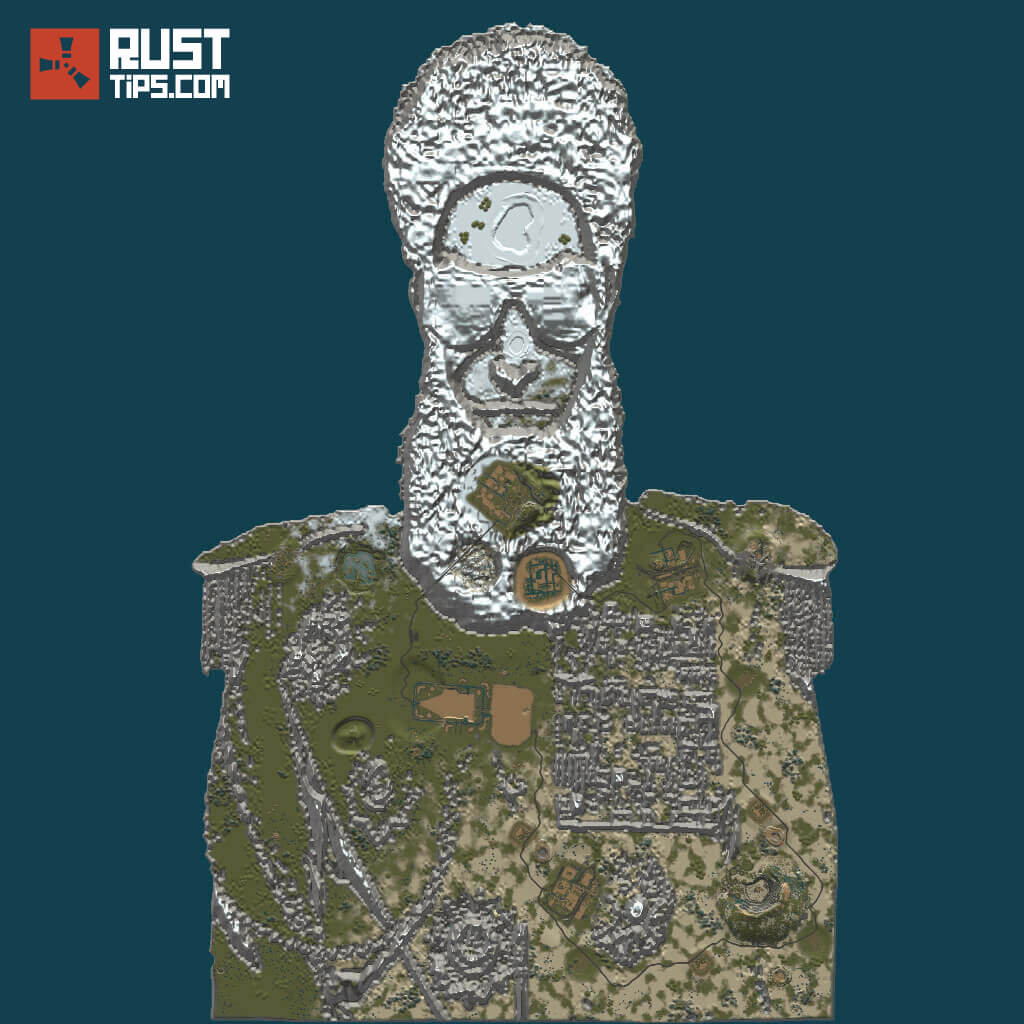 The Aladeen Map
Useless, idiotic, low chance of survival, bad mountains. Just PERFECT! Enjoy the living hell from this badboy.