Updated to the June recoil change!
With over 600,000+ users worldwide, our most popular tool – Rust Aim Training – is the #1 Aim Trainer for Rust.
Use it at school, use it at work, use it on mobile device while doing restroom business – works everywhere without the need of loading the full game.
And it also supports controller via USB for PC/Mac and Bluetooth for mobile devices.
CONSOLE VERSION
Recoil update is live for PC, but still not available for console!
You can still use the previous version – Now called Rust Aim Trainer Console.
CONSOLE VERSION
Recoil update is live for PC, but still not available for console!
You can still use the previous version – Now called Rust Aim Trainer Console.
Rustips.com is a fan-made community with lots of free tools and guides for the video game Rust. The website and its tools are developed and coded by Admiral General Aladeen – Gampine on the other hand helped with a few ideas around to improve and the patience with my coding and not playing.
We have a wide range of handy tools, like the Rust Aim Training, Rust Raid Calculator, Door Code Generator, and more. Also, check our various guides for electricity and more.
Make sure to visit our official Discord server for suggestions, announcements and to chat with other players. We want to be one of the best sites available for stuff related to Rust.
Latest news
We will provide you with the Top 10 Most Recommended Rust Server Hosting Providers out there for you.
Our awesome tools
Rust Aim Training
Train your aim in Rust with keyboard and mouse or with a connected gamepad or controller for Console players!
Rust Raid Calculator
Rust raid calculator & cost calculator all in one. You can input what you are raiding or just input how many rockets, C4, etc you want to get.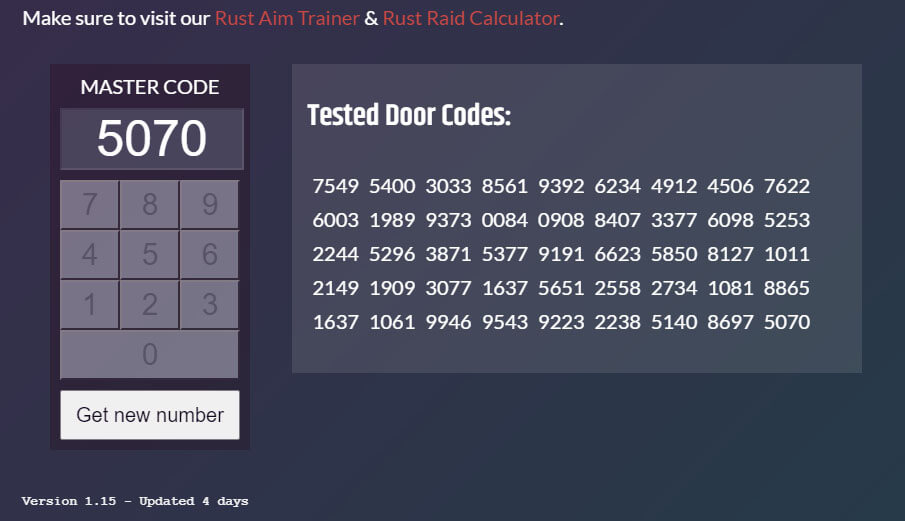 Rust Door Code Generator
This handy Rust Door Code Generator is perfect for your next code raiding. It gives you a random number between 0000 and 9999.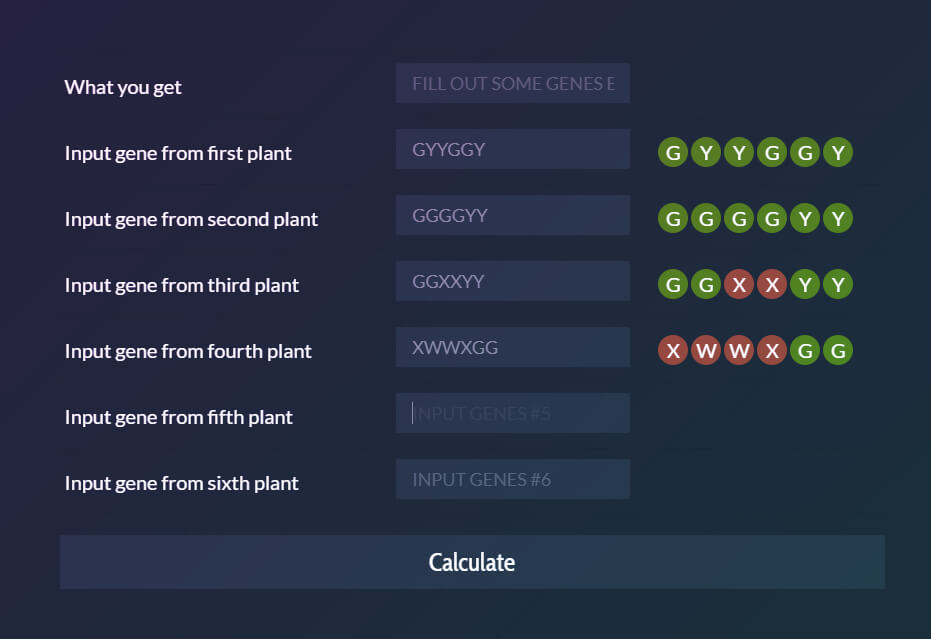 Rust Genetics Calculator
This simple and easy to use Rust calculator provides good help for calculating your perfect genetics.
Rust Furnace Calculator
With this Rust Smelter Calculator (or Rust Furnace Calculator) you can input whatever you need to smelt.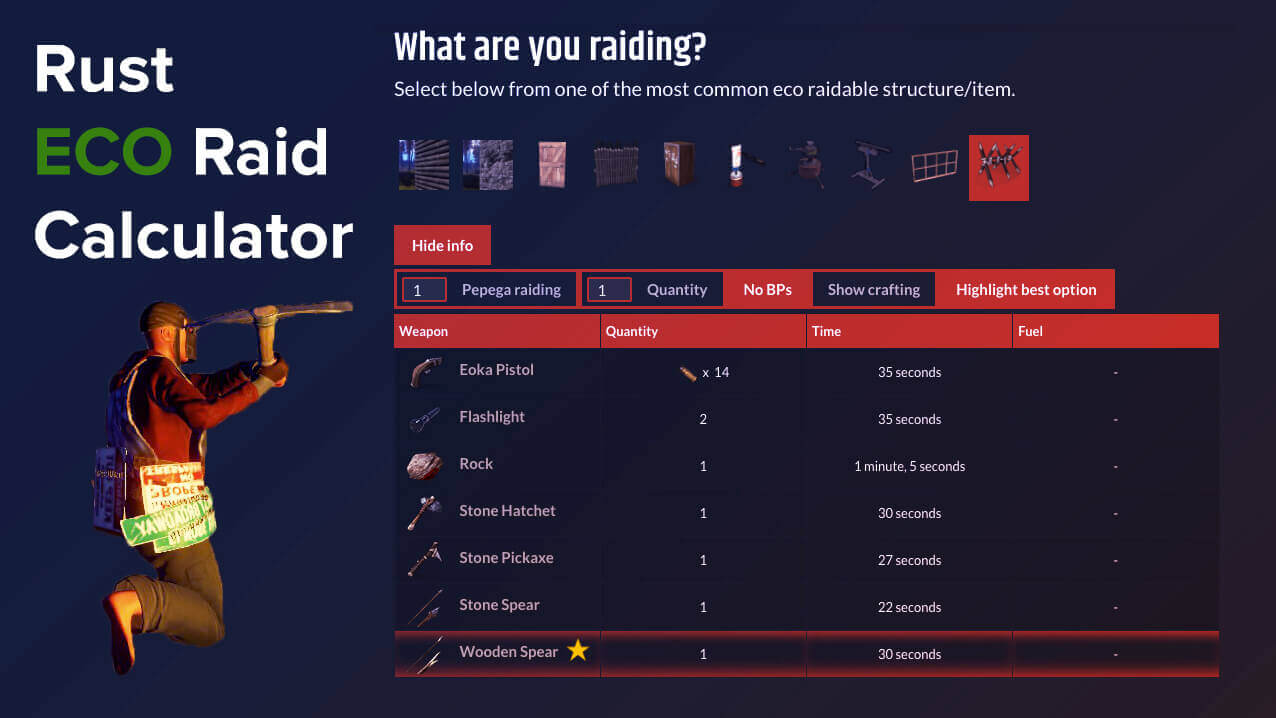 Rust Raid Calculator ECO
Rust Raid Calculator ECO will give you a detailed overview on how to raid the most economical way of Rust.
Rust Crafting & Recycle
This is a Rust Crafting Calculator & Rust Recycle calculator in one. Just select an item and get useful information, just like the game.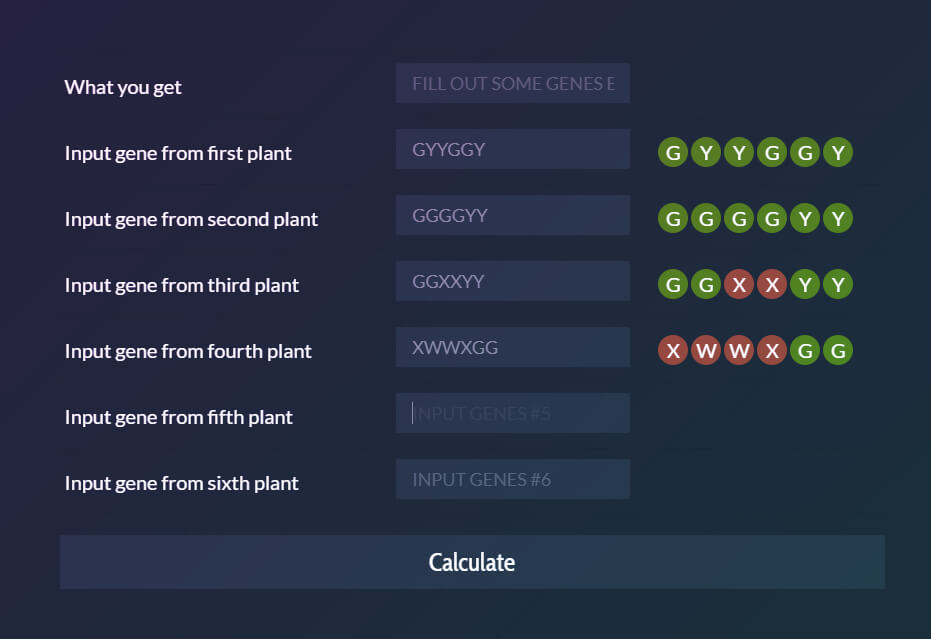 Rust Wipe Schedule
Plain and simple. Shows a calendar with the wipe schedule for monthly wipes for PC and Console version.
Free downloadable stuff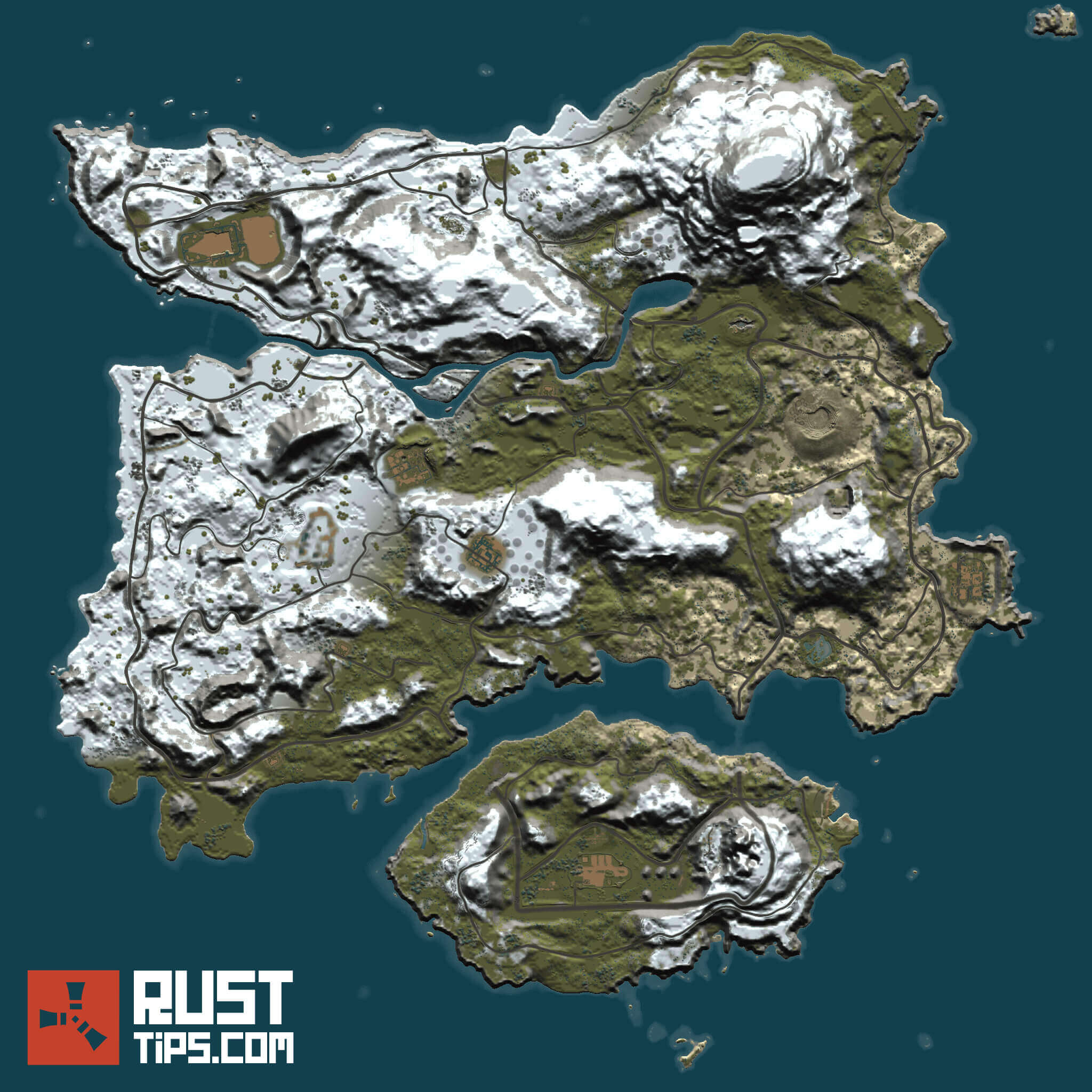 Fully custom PUBG map for Rust *UPDATED 2021*
Started as a small project, but ended up as a 1:1 PUBG map — inspired by Erangel. The whole map is 6000m × 6000m with lots of custom monuments and other fun stuff.
CG:GO DE_NUKE inspired arena *UPDATED 2021*
Haven't played CG:GO, but tried to make sort of a inspired/replica of the famous de_nuke map for arenas.
Check out all of our downloadable content:
Our helpful guides
Full how-to guide to make this 6k stone starter base. Great at start of wipe
When power cuts, battery takes over.

Ever wanted an in-game clock?

Doors will open automatically for you both inside & outside.
Sorry! No posts found for the applied filter.
Always guides on how to do things. This isn't one of them.

Best working cheat for Rust 2021.